myCobot Pro 600 – 2kg Payload Commercial 6 Dof Cobot
myCobot Pro-600 is designed for the alternative repetitive labor force, which can be applied in the business and light industry. myCobot pro 600 is a reliable, lightweight collaborative robot developed by Elephant Robotics with a mini and all-in-one design.
With a deadweight of 8.8 kg, a payload of 2kg, and a working radius of 600mm. myCobot pro-600 is portable but powerful, easy to use, and super cost-effective. It has three main advantages: simplicity, safety, and the economy as the best choice for automated production. Deployed on the production line fast, myCobot Pro-600 reduces costs and increases working efficiency for enterprises.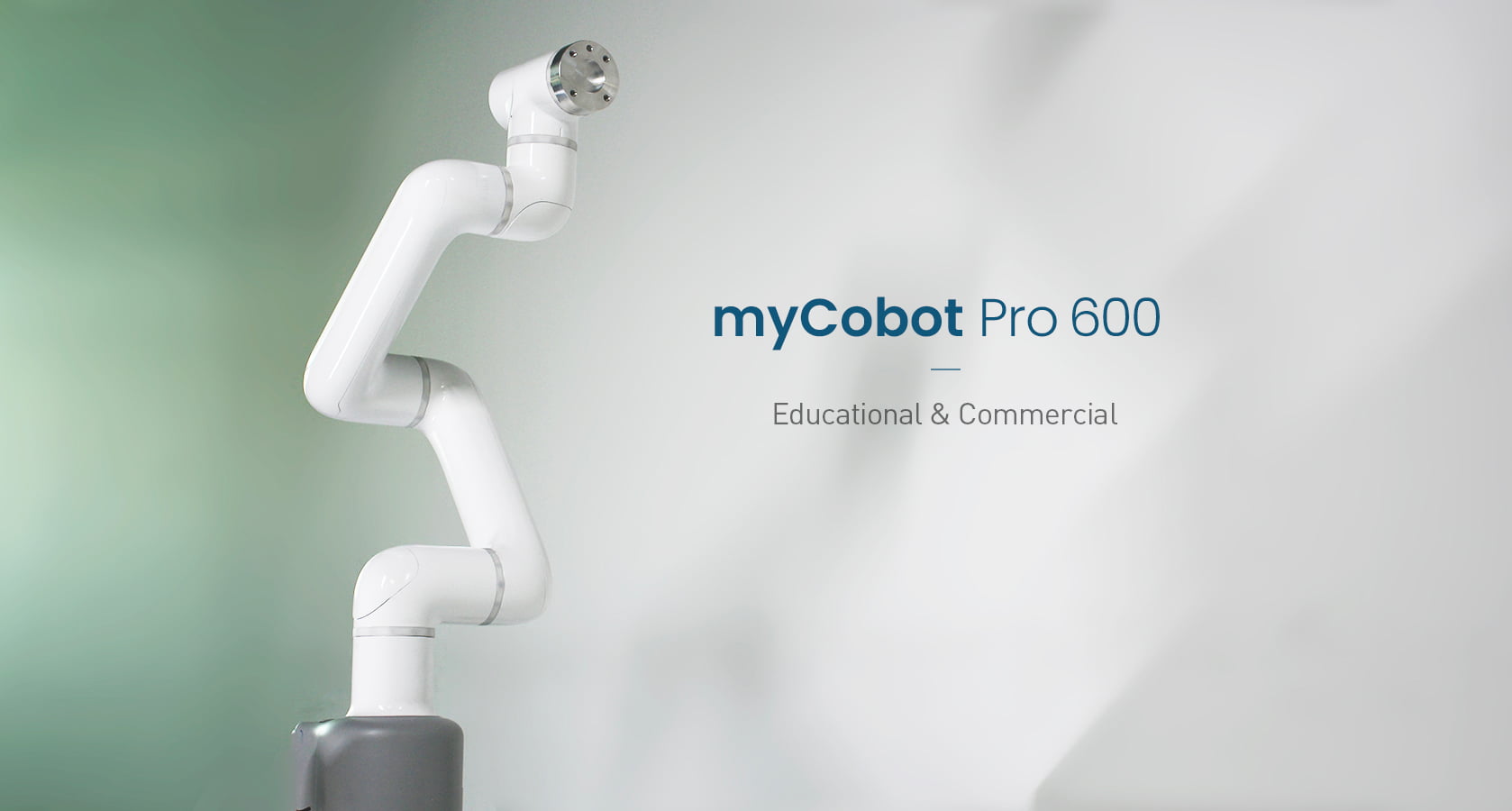 All-in-one design and collaborative operation in safe
The all-in-one design helps make full use of the working space and perfectly integrates into the production environment.
The anti-collision detection function based on the precise dynamic model enables it to work well with workers.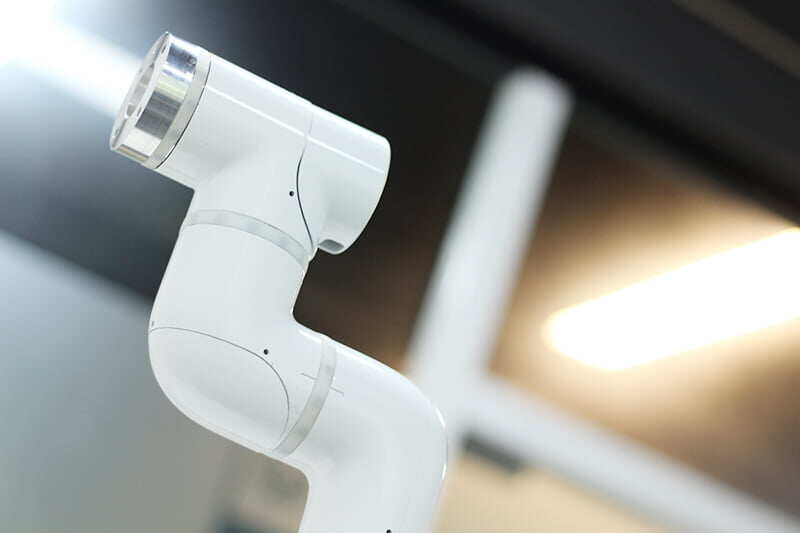 Excellent performance & Always reliable
Adopting harmonic reducer + servo motor, high-performance commercial light industrial manipulator.
The structure is exquisite, convenient to carry, easy to install, and can be plug and play.
Raspberry Pi control
Roboflow operating system independently developed and easy to use
Support ROS/Python and other development systems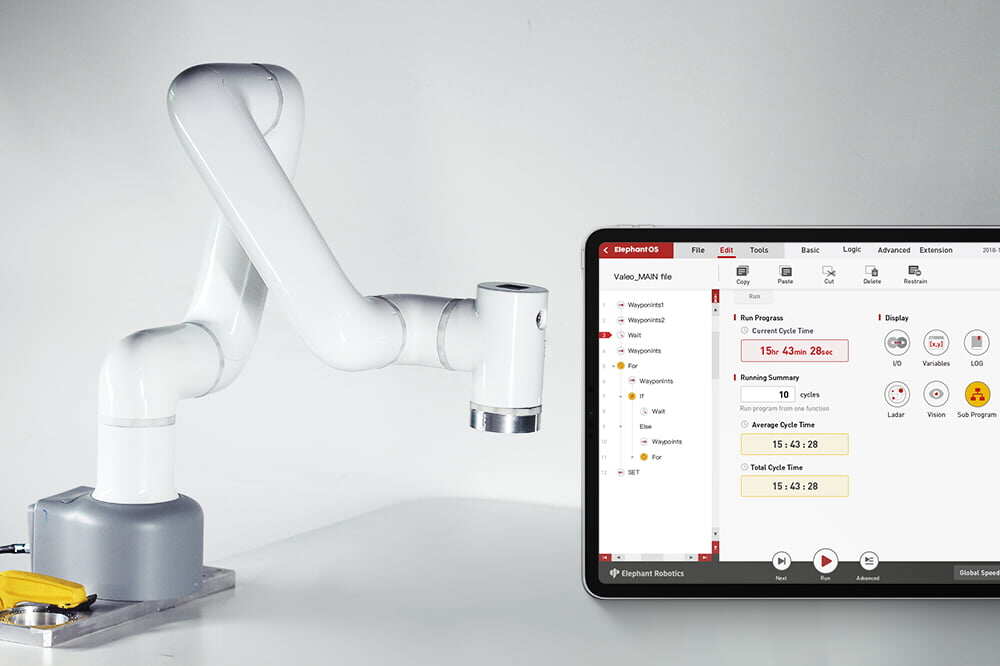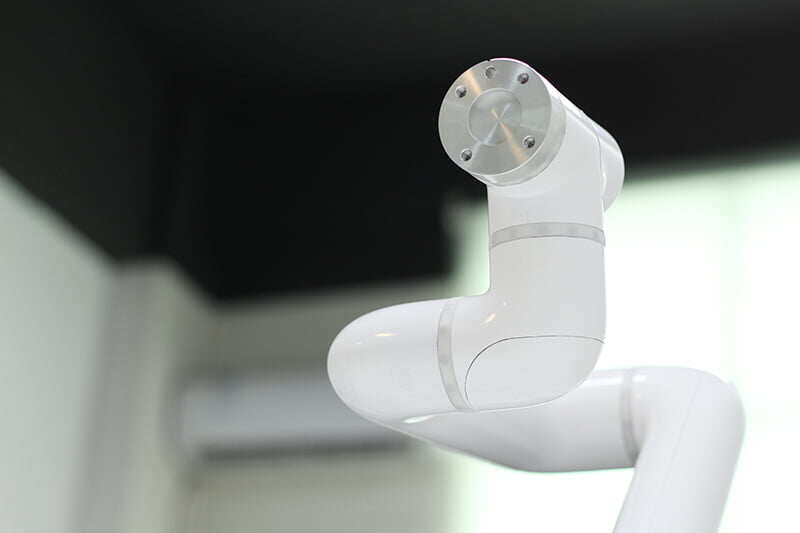 Economical and Applicable
The standard 7×24 hours work system is a perfect substitute for high repeatability and standard assembly line work.
Ultra-high cost performance, effectively reducing costs and increasing efficiency for enterprises.
Specifications
Basic parameters
Model
myCobot pro-600
Payload
2kg
Weight
8.8kg
Working radius
600mm
Repeatability
±0.5mm
DOF
6
Joints Range
J1 +/- 180°
J2 -270~90°
J3 +/- 150°
J4 -260~80°
J5 +/- 168°
J6 +/- 174°
Power input
AC100-240V, 50/60HZ
IP level
IP42
Operating temperature
0~50°C
Material
Material Aluminum alloy, plastic, rubber
| | |
| --- | --- |
| Electronic parameters | |
| Bluetooth/wireless | Available |
| USB | USB3.0 x2; USB2.0 x2 |
| Display screen | No |
| HDMI interface | micro HDMI x2 |
| Custom button | No |
| IO Port | Digital D-INPUT x6; Digital D-OUTPUT x6 |
| Emergency Stop | Available |
Motor parameters
Servo Motor-Motor
Servo motor/brushless DC motor
Servo motor-reducer
J1、J2、J3-Harmonic reducer
J4、J5、J6-gear set
Servo motor-encoder
19/12 bit
Servo motor-maximum speed
2300RPM
Noise
≤70db
Working Range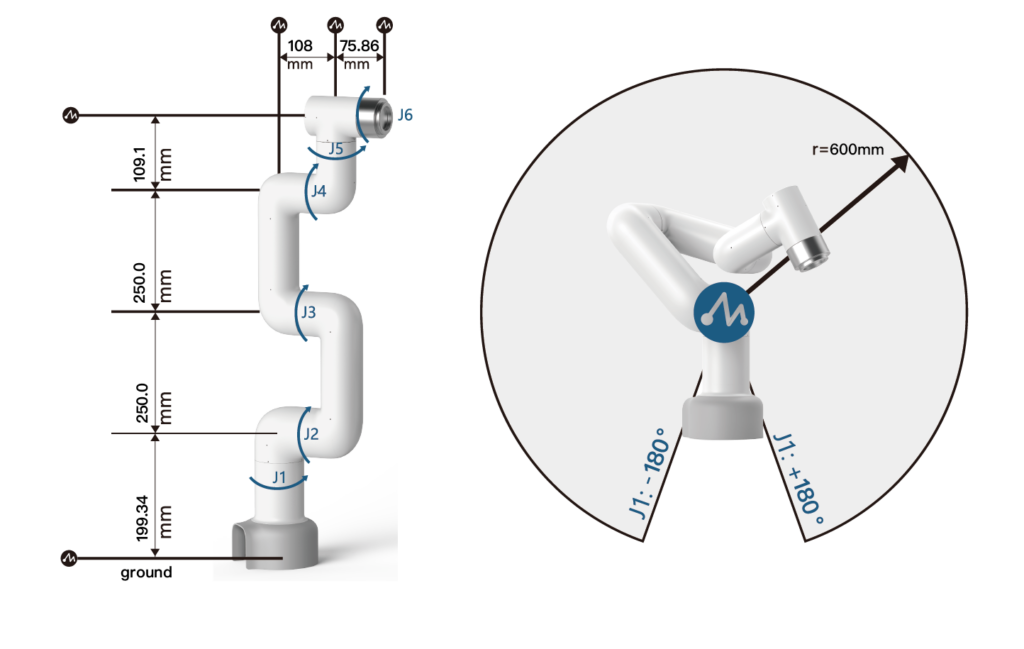 Application
myCobot Pro 600 can be applied in commercial scenarios, scientific research, education scenarios, medical scenarios, showing case scenarios and etc. At present, we have received remarkable feedback from our customers, including Global 500 Companies, famous universities, and institutions.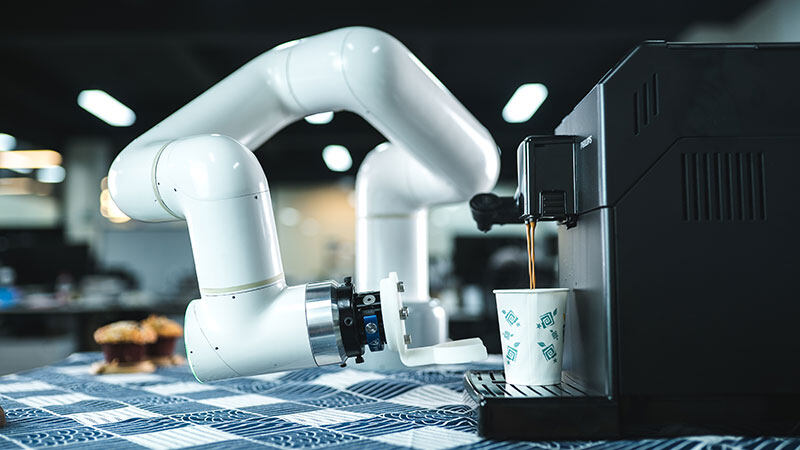 Smart Barista
Smart barista to enlarge your business can be applied in various commercial scenarios.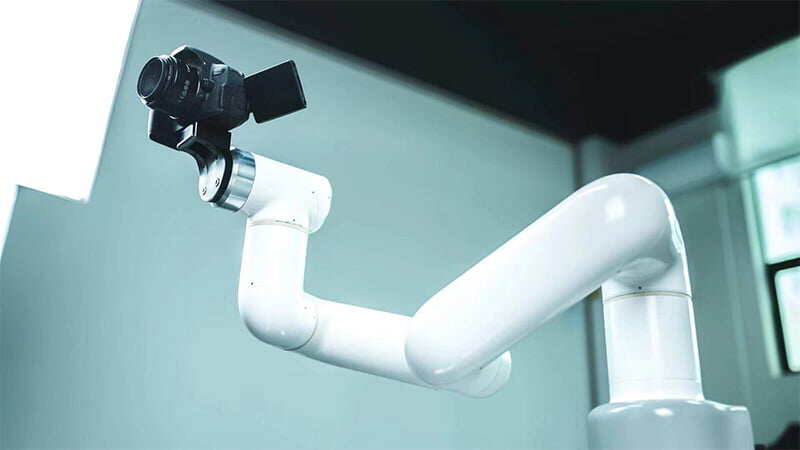 Photograph Assistant
Perfect helper in a photographic studio, much more accurate and stable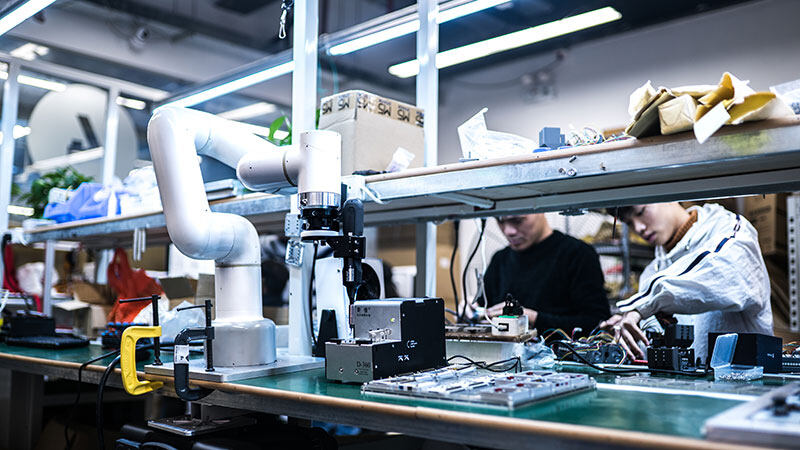 Replace repetitive work, produce efficiently, create more value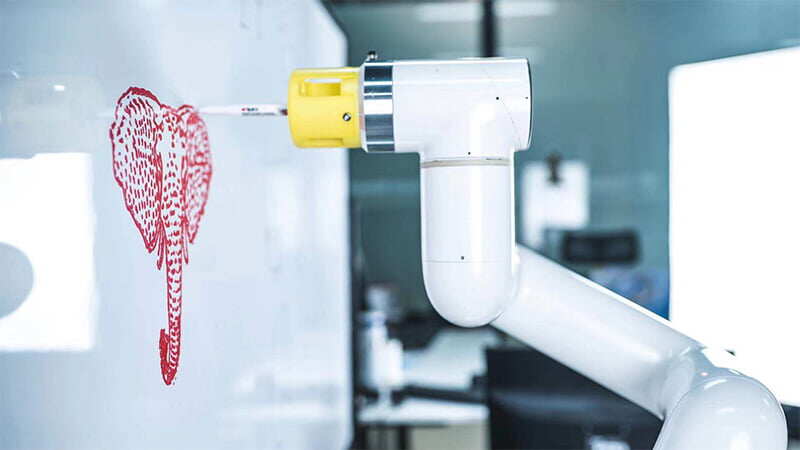 Continuously print out photos, the perfect combination of artistic creation and robot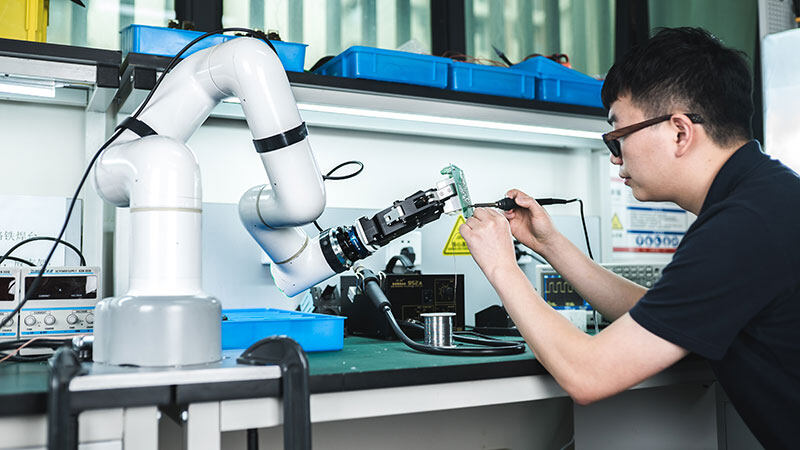 Helpful assistant in the workshop, human and robot collaboration, infinite creativity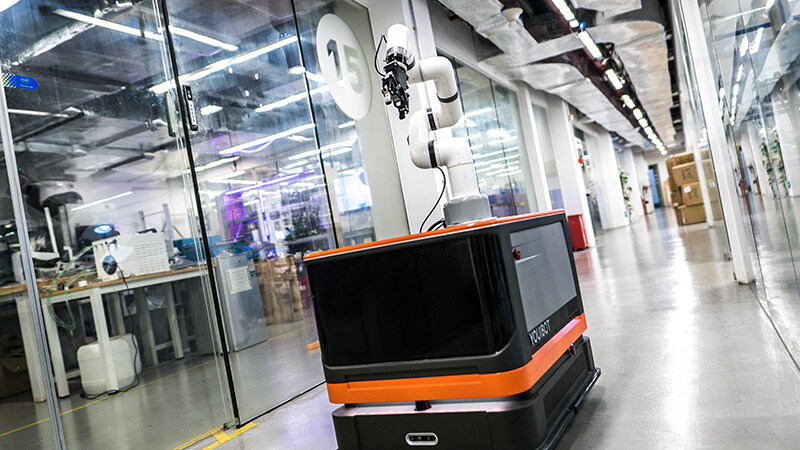 Compact All-In-One design, super-fit in AGV solutions, much more flexible
myStudio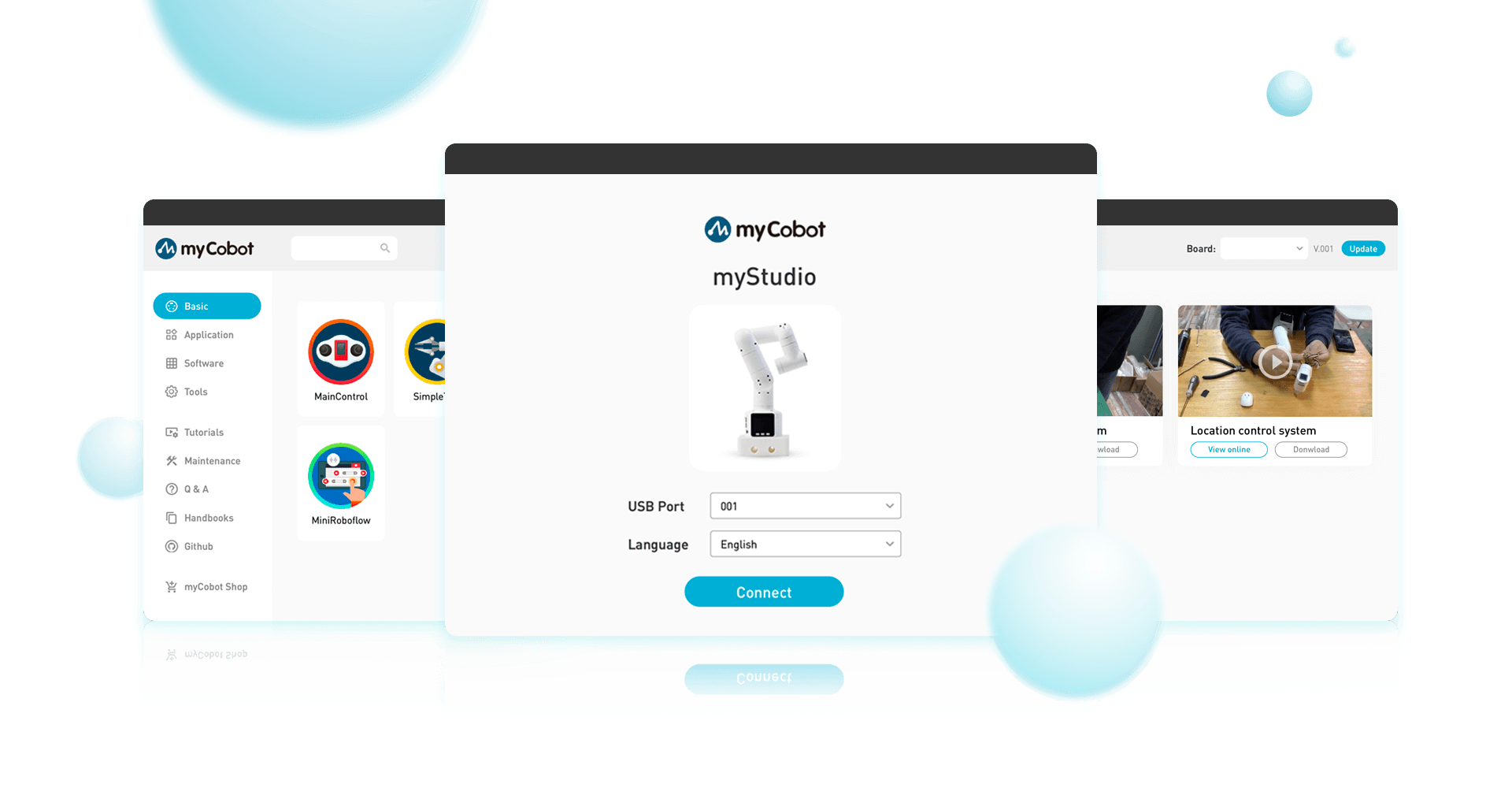 myStudio is a one-stop platform for robots of myRobot/myCobot. The main functions of myStudio are:
Update the firmware;
Provide video tutorials on how to use the robot;
Provide maintenance and repair information (such as video tutorials, Q&A, etc.).
Delivery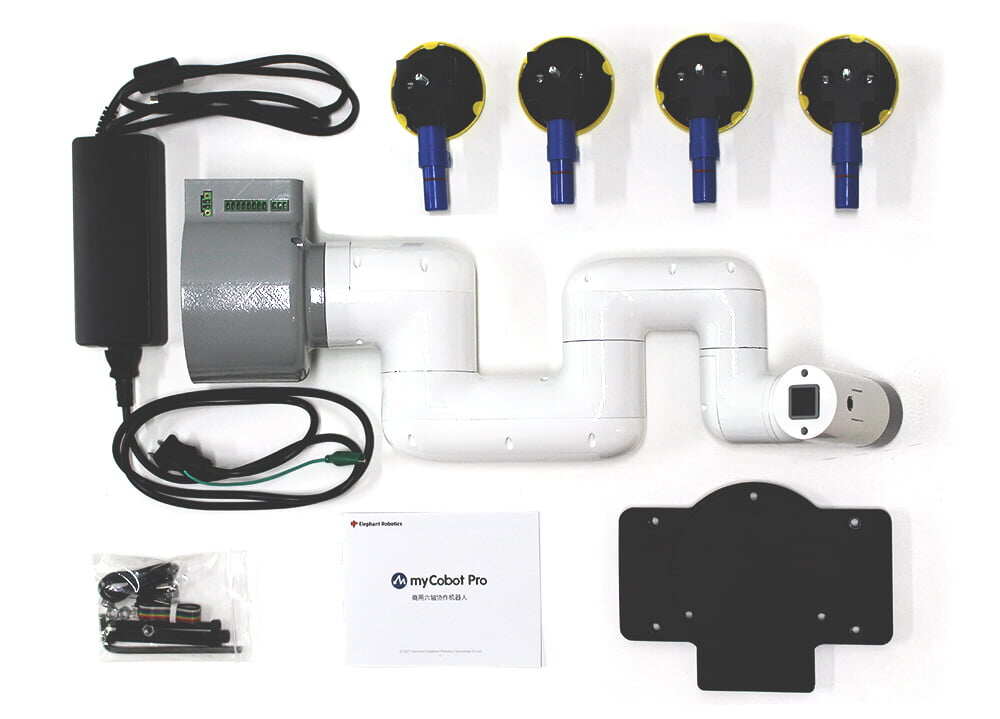 The products shall be delivered by International Express within 1-2weeks. Please make sure to enter your shipping information in English to avoid possible existence in international logistics.
Warranty
Return service is limited to goods not opened within 7 days after the receipt date of logistics of the products. The freight or other risks incurred in return shall be borne by the customer.
Customers should provide the purchasing invoice and warranty card as the warranty certification when a warranty is being asked.
Elephant Robotics will be responsible for the hardware faults of products caused by normal use during the warranty period.
The warranty period starts from the date of purchase or the receipt date of the logistics.
The faulty parts from the products will be owned by Elephant Robotics, and the appropriate cost will be charged if necessary.
If you need to apply for warranty service, please contact our customer service first to confirm the detailed information.
During the warranty period of the delivered product, the company only repairs the malfunctions that occur during the normal use of the robot for free. However, in the following cases, the customer will be charged for repairs (even during the warranty period):
Damage or malfunction caused by incorrect use and improper use different from the contents of the manual.
Failure caused by unauthorized disassembly by the customer.
Damage caused by improper adjustment or unauthorized repairs.
Damage is caused by natural disasters such as earthquakes and floods.
Warranty Terms of Detailed Components
Sever motor
| | |
| --- | --- |
| Warranty Period | Warranty Services |
| ≤1 month | Elephant Robotics offers a free new sever motor and bears the freight. |
| 1-3 months | Elephant Robotics offers a free new sever motor; customs shall bear the freight. |
| ≥3 month | Customers need to buy it themselves. |
Electrical Parts (M5Hardware)
| | |
| --- | --- |
| Warranty Period | Warranty Services |
| ≤3 months | Customers need to send it back after disassembly; Elephant Robotics shall send a new one for free and bear the freight out and home. |
| 3-6 months | Customers need to send it back after disassembly and bear the freight out, and home; Elephant Robotics shall send a new one for free. |
| ≥6 months | Customers need to buy it themselves. |
Structure Parts,incluing shell parts
| | |
| --- | --- |
| Warranty Period | Warranty Services |
| ≤12 months | Elephant Robotics offers free new components; customers shall bear the freight. |
| ≥12 months | Customers need to buy it themselves. |