myCobot- The World's Smallest 6DOF Collaborative Robot Arm
Unique Industrial Design & Extremely Compact. myCobot is an integrated modular design and only weighs 850g, which makes it very easy to carry.
In addition, its overall body structure is compact with fewer spare parts and can be quickly disassembled and replaced to realize plug-and-play.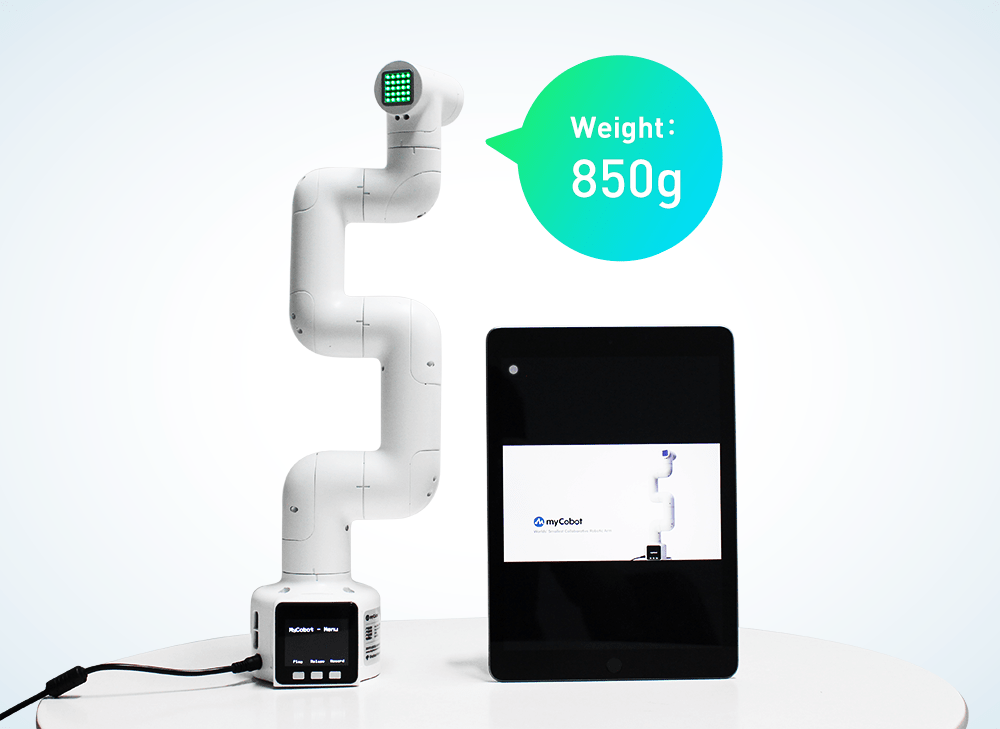 High configuration and Equipped with 2 Screens
myCobot contains six high-performance servo motors with fast response, small inertia, and smooth rotation. The body carries two display screens supporting the fasted library to show the expanded application scene more easily and clearly.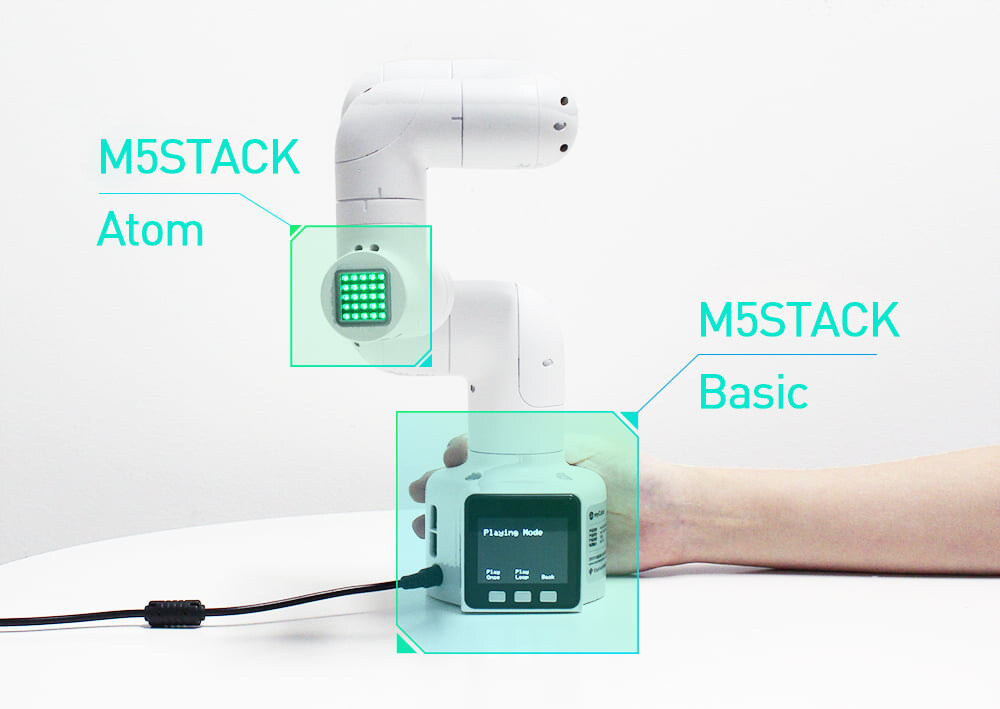 Blocky Programming and Supporting Industrial ROS
Using UIFlow visual programming software, programming myCobot is simple and easy for everyone. You can also use RoboFlow, software for industrial robots from Elephant Robotics, supporting multiple functional modules of the Arduino + ROS open-source system.
Track Recording and Learn by hand.
Please remove the traditional point-saving mode; myCobot supports drag trial teaching to record the saved track and save up to 60 minutes for different tracks, making learning easy and fun for new players.
Click here for Specifications.
Working Range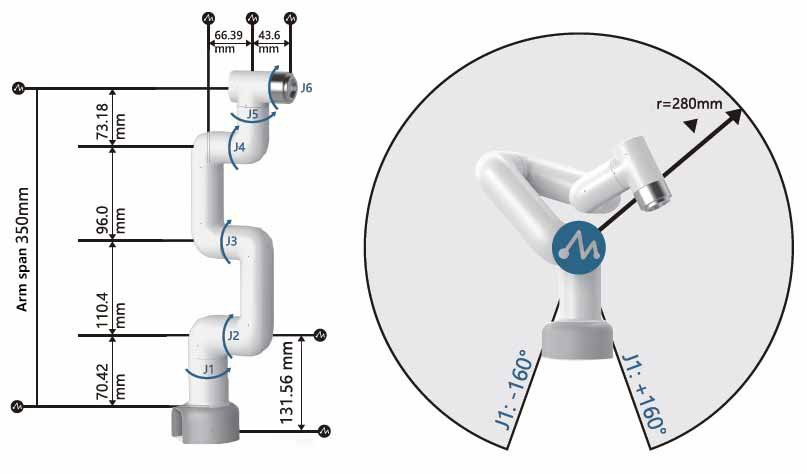 Applications
myCobot is compact but powerful, can not only be matched with a variety of end effectors to adapt to different kinds of application scenarios but also support the secondary development of multi-platform software to meet the needs of various scenarios such as scientific research and education, smart home, light industry, and commercial applications.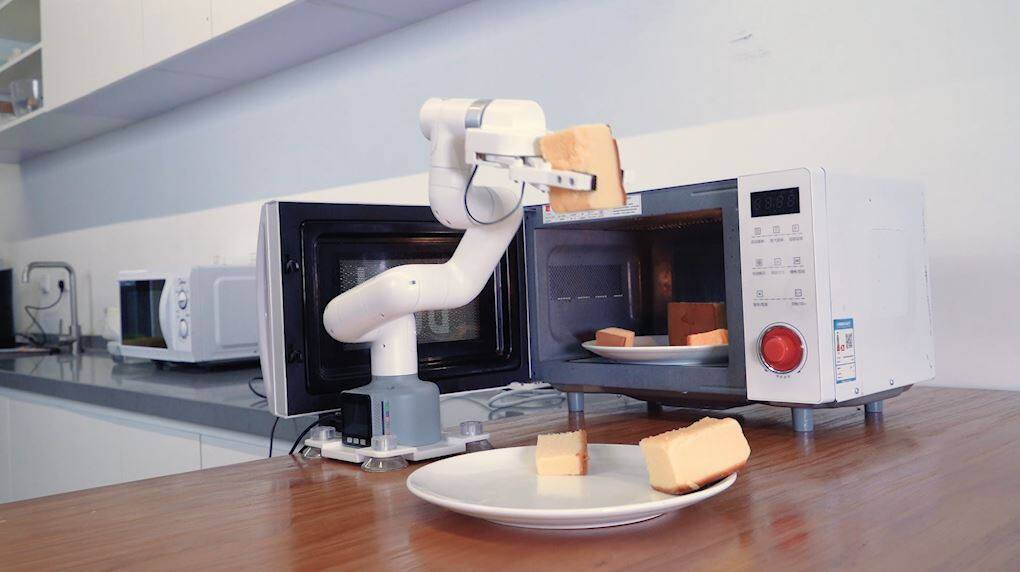 Kitchen Assistant: myCobot can take the bread out of the microwave and put it on the plate
The perfect helper for the studio: myCobot can work as a "third hand" to deliver tools
Teaching Assistant: Simulating industrial robot sorting and handling
Combined with M5 StickT, an infrared thermal imager, myCobot can sense human body temperature.
Partner Institutions