ScanMira – Turn your iPhone or iPad Pro with FaceID into a Full-Color 3D Scanner!
A simple iPhone and iPad-compatible accessory makes it easier to get amazing scans using the FaceID feature.
EASY TO USE – CLIP and SCAN
How to use:
Slide the ScanMira onto your iPhone or iPad
Open your favorite 3D Scanning App
Scan with ease!
Full-Color 3D Scan – A Better Way To 3D Scan With Your iPhone or iPad
Scanning without VS with ScanMira
Scanning without seeing your phone screen can leave holes in your scans, meaning multiple tries are needed to get the perfect scan, but with ScanMira, you can get the perfect scan before your eyes.
We wanted to ensure that scanning with ScanMira would have no negative effects on your scans, so we opted to use a First Surface Mirror, which reflects clearer images than the average mirror you can get at the store.
Compatible Devices
We recommend EM3D as a 3D scanning app. Please download it from the App Store on your compatible iPhone or iPad! With or without a case, you can easily make 3D scans with any listed Apple Products! Scan and share with your friends as simple as sending a text.
Join the VR, AR, or 3D Printing revolution. With 3D scanning, you can make Snapchat Lenses, Create AR pictures, or even use a 3D Printer to make physical 3D copies of your favorite objects.
Tracking Pyramid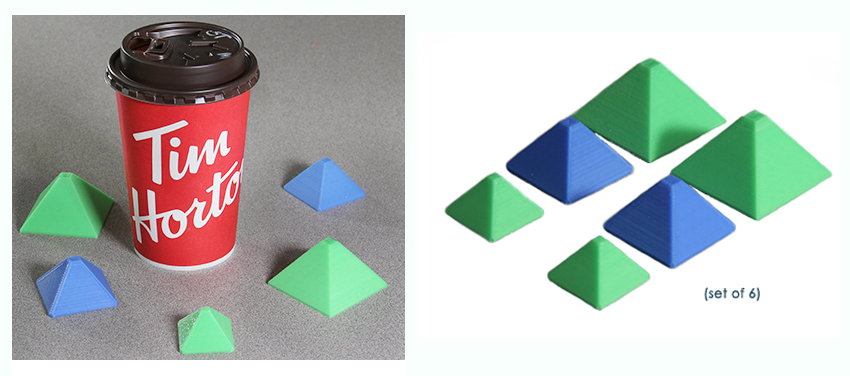 Based on Apple's Face ID Technology
APPLE'S FaceID
The FaceID on your iPhone or iPad is a biometric facial recognition system used to unlock your phone and make purchases, but did you know it can also be used as a 3D scanner?
All you need to do is download a 3D scanning app, and you can create viewable, shareable 3D models from your iPhone or iPad for all your AR, VR, and 3D Printing needs.
Package includes:
Scanmira x1
Tracking Pyramid x6
Case x1