Fosi Audio BT10A Black – 2 Channel Bluetooth Amplifier 50W x2
Perfectly suited for your desktop or a smaller space in your home or office, the digital amplifier easily connects to your audio system with no software to install or settings to change.
100W RMS X 2(4 ohms, 20 Hz – 20 kHz, 0.04% THD), comes with 24V power supply, can drive 280watts(8 ohm), 320watts(4 ohm) speakers;
Simple compact design but practical and powerful; No pop, no audible noise, dead silent when nothing is playing through it.
Home small hi-fi integrated amplifier, Sturdy, Lightweight, Aluminum enclosed amp makes it perfect for projects and DIY.
Manufacturer-Direct, free lifetime technical support, and 18-month manufacturer's warranty. Feel free to contact us at customer@fosiaudioshop.com, we will reply to you within 8 hours.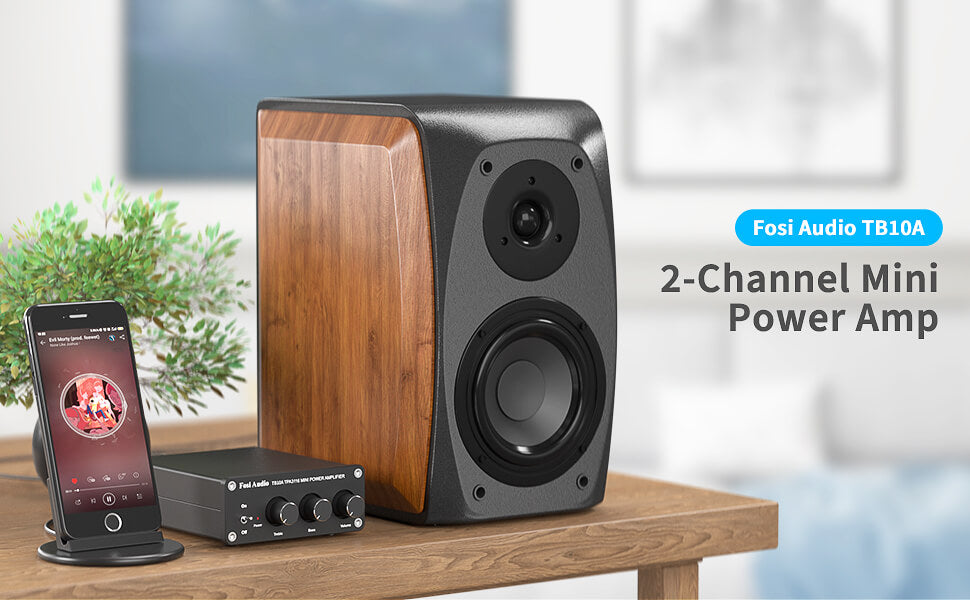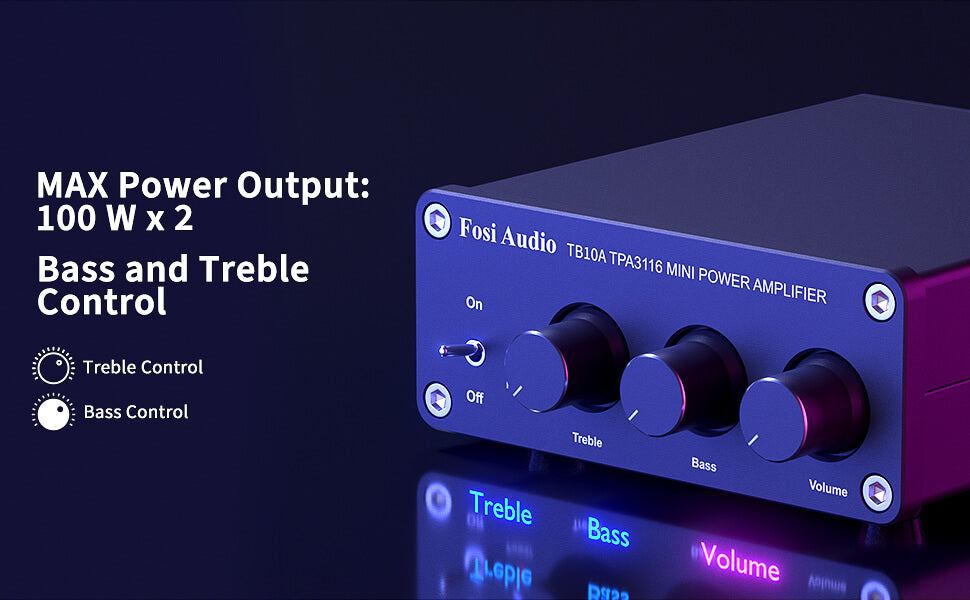 Parameter:
1. Power supply voltage range: 15v-24v;
2. Power supply RMS range: 90w – 120w;
3. THD: ≤ 0.5%;
4. Frequency Range: 20Hz – 20kHz (±1 dB);
5. SNR: ≥ 98dB;
6. Input sensitivity: ≤ 280mV;
7. Terminating impedance: 2Ohm – 8Ohm;
8. Output power: 100W + 100W;
9. Input mode: Analog;
10. Supplied Accessories: Amplifier, Power Supply, AC Cable, Manual.