myPalletizer – The Most Compact 4-Axis Robotic Arm
The new series – myPalletizer 4-axis robotic arm, jointly produced with M5STACK, is the world's first fully wrapped 4-axis robot arm, with an overall Fin-less design, safety wrapping, compact and easy to bring everywhere.
The weight of myPalletizer is 960g with a payload of 300g and a working radius of 260mm. It is specially designed for makers and STEM educators. It also has rich expansion interfaces and unlimited development possibilities. Users can explore the cutting-edge scientific and technological knowledge of robots by applying varieties of AI kits, machine vision kits, composite robots kits, etc., and share innovative thinking.
Features
Dual-screen user interaction, Fully-wrapped. World's first 4-axis full-body wrapped robotic arm, safe to use.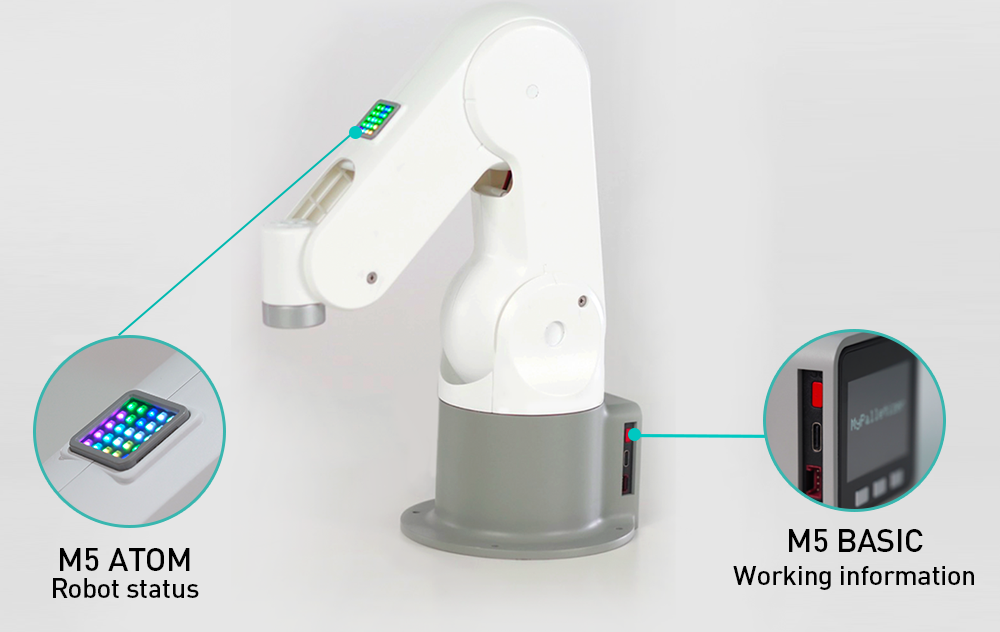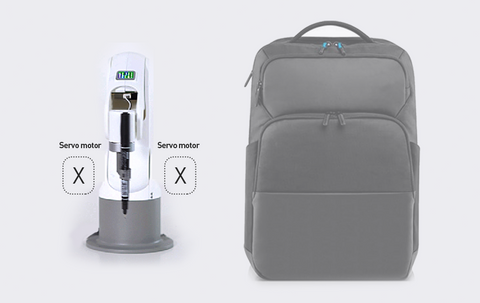 Fin-less design small and compact
The motor-removing fin-less design can easily fit your Palletizer into the backpack, and this innovative design makes it stands out from other traditional education 4-axis robotic arm.
LEGO ecology, expandable compatibility
Fit with all accessories of My series, implementing the concept of my series hardware ecological platform including griper, suction pump, and more, unlimited imagination.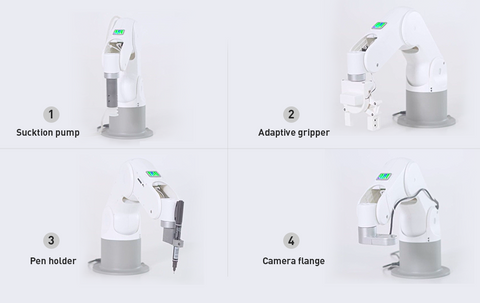 Multiple software and API, compatible with ROS
Various API compatibility Supporting ROS/Moveit, Python, Roboflow, from entry-level teach by demonstrations, graphical programming to industrial application, with one Palletizer you can Implement all your ideas.
Robotic kit available, accessible to build-up
Robotics kits, including Artificial Intelligence, machine vision, Compound robots, etc., lead the cutting-edge science and technology.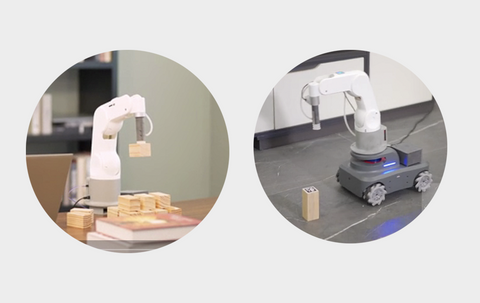 Specifications
| | |
| --- | --- |
| Product | myPalletizer |
| Model | myPalletizer 260 |
| Degree of Freedom | 4 |
| Repeatability | ± 0.5mm |
| Payload | 300g |
| Weight | 960g |
| Working radius | 260mm |
| Power Input | 8 ~ 12V 5A |
| Motor type | High precision magnetic encoder servo motor |
| Max speed | 120°/ S |
| Control | M5Stack Basic |
| Communication | USB / Type-C |
| Material | Photosensitive resin SLA |
Application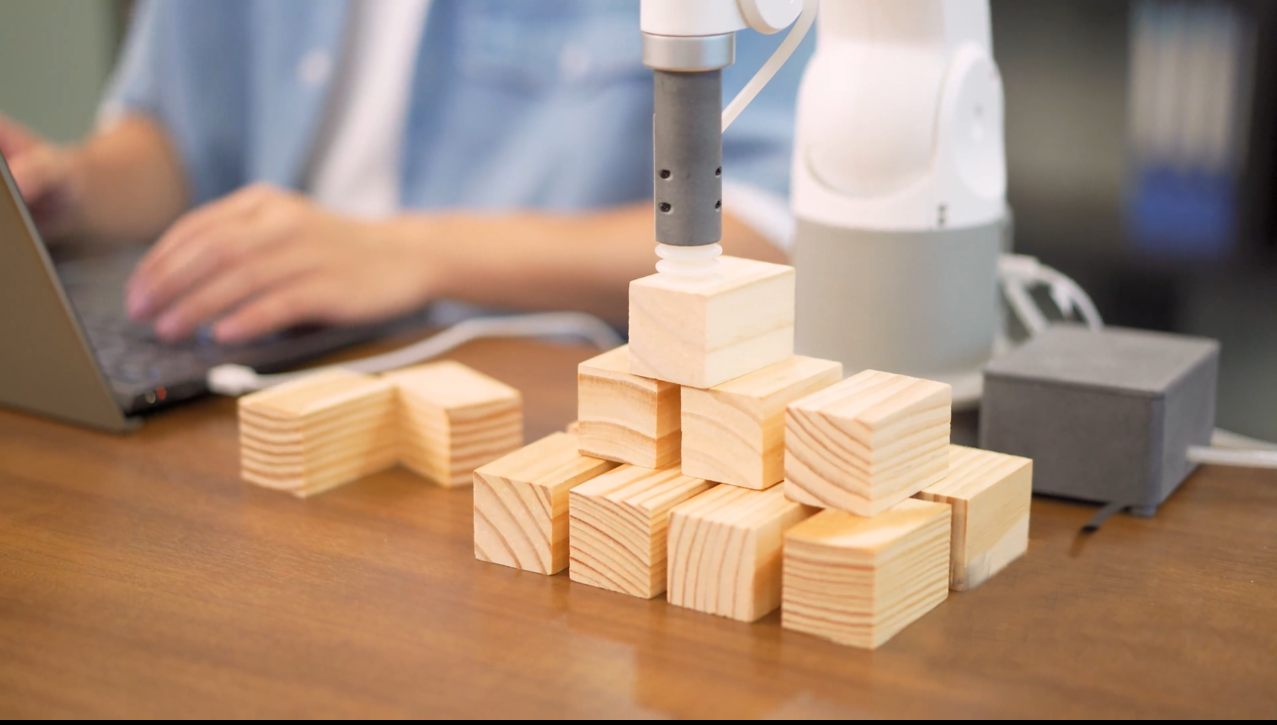 Simulate industrial robot arms, realize multiple palletizing applications, build your smart mini-warehouse, and realize more innovative thinking.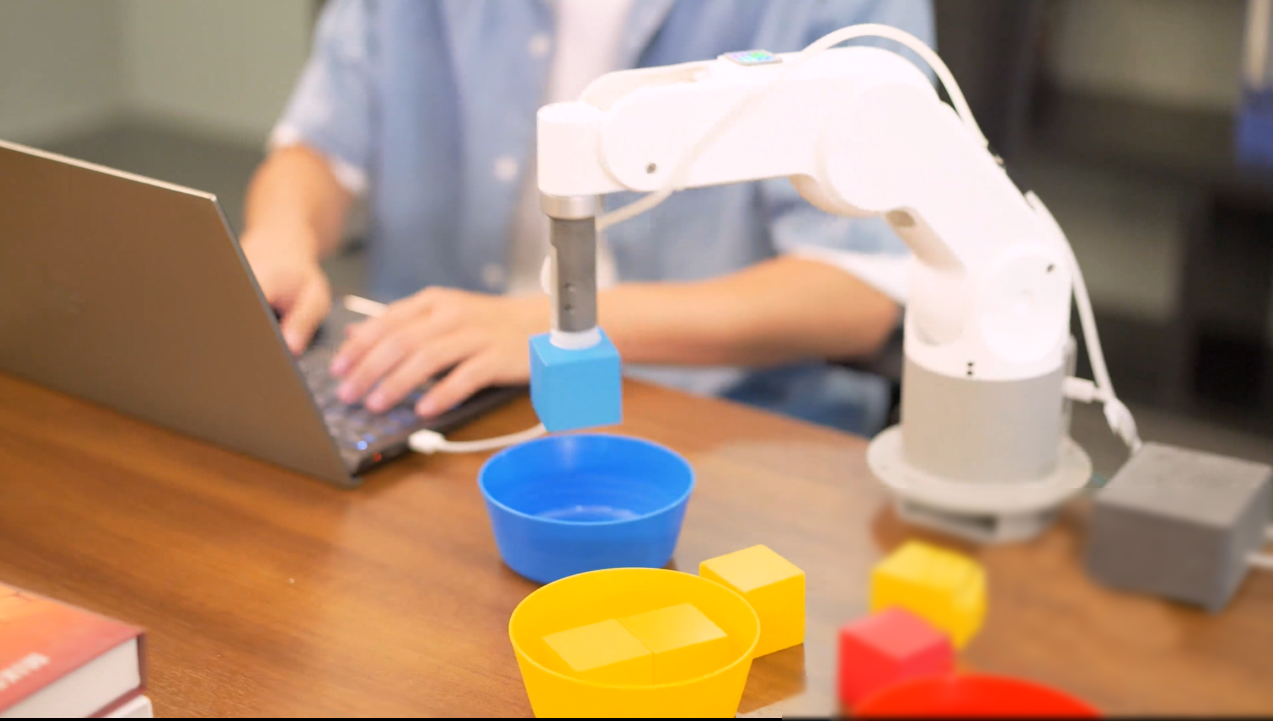 Recognition and grabbing
The perfect combination of robotic arm and art creates unlimited possibilities.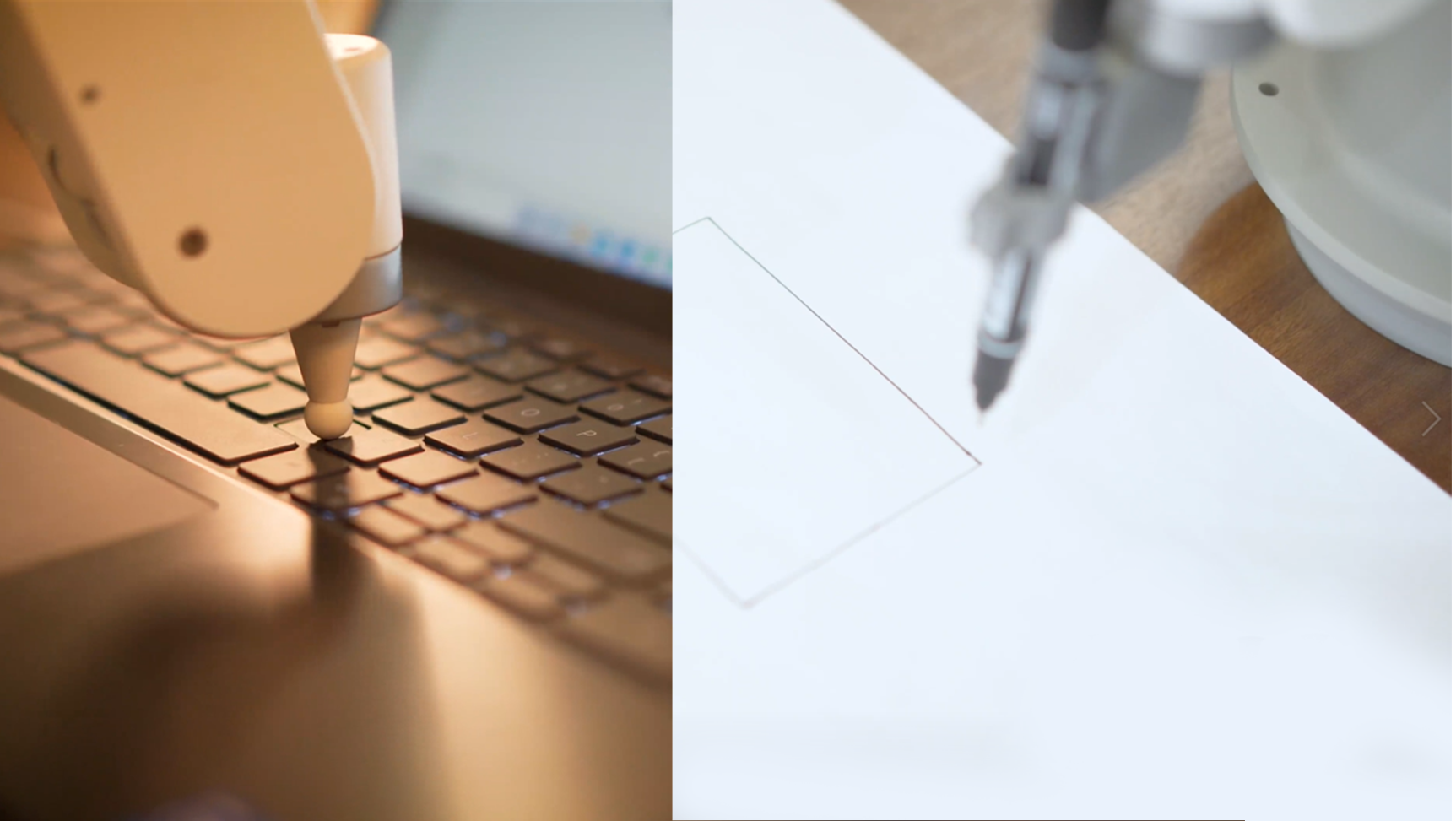 Writing, Drawing, and Touching
Compound robots with AGVs, allow working space to be fully expanded, enabling more tasks.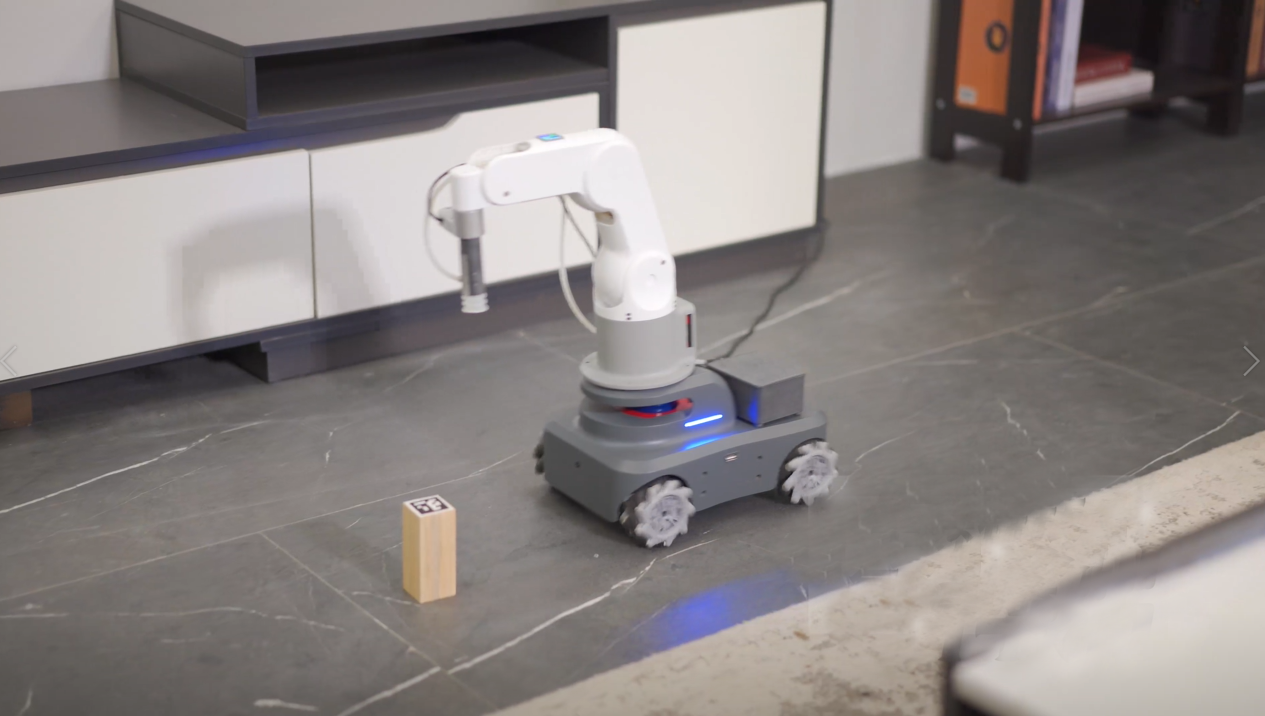 Compound Robot
Continuously print out photos, the perfect combination of artistic creation and robot.
myStudio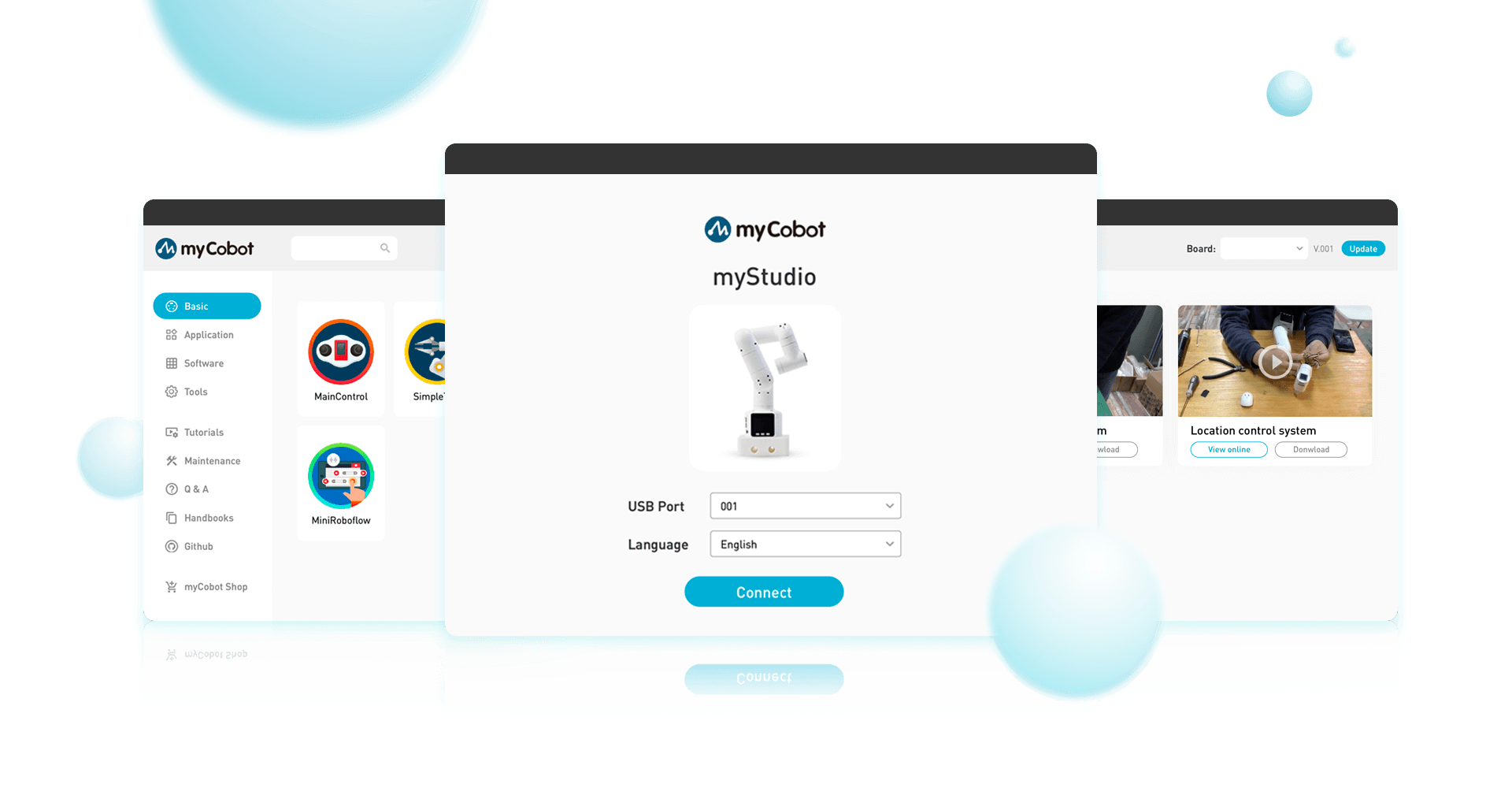 myStudio is a one-stop platform for robots of myRobot/myCobot. The main functions of myStudio are:
Update the firmware;
Provide video tutorials on how to use the robot;
Provide maintenance and repair information (such as video tutorials, Q&A, etc.).
Warranty
Return service is limited to goods not opened within seven days after the receipt date of logistics of the products. The customer shall bear the freight or other risks incurred in return.
Customers should provide the purchasing invoice and warranty card as the warranty certification when a warranty is being asked.
Elephant Robotics will be responsible for the hardware faults of products caused by regular use during the warranty period.
The warranty period starts from the date of purchase or the receipt date of the logistics.
Elephant Robotics will own the faulty parts from the products, and the appropriate cost will be charged if necessary.
If you need to apply for warranty service, don't hesitate to contact our customer service first to confirm the detailed information.
During the warranty period of the delivered product, the company only repairs the malfunctions that occur during the regular use of the robot for free. However, in the following cases, the customer will be charged for repairs (even during the warranty period):
Damage or malfunction caused by incorrect use and improper use different from the manual's contents.
Failure caused by unauthorized disassembly by the customer.
Damage caused by improper adjustment or unauthorized repairs.
Damage is caused by natural disasters such as earthquakes and floods.
Warranty Terms of Detailed Components
Servo Motor
| | |
| --- | --- |
| Warranty Period | Warranty Services |
| ≤1 month | Elephant Robotics offers a free new servo motor and bears the freight. |
| 1-3 months | Elephant Robotics offers a new servo motor, and customs shall bear the freight. |
| ≥Three month | Customers need to buy it themselves. |
Electrical Parts (M5 Hardware)
| | |
| --- | --- |
| Warranty Period | Warranty Services |
| ≤3months | Customers need to send it back after disassembly; Elephant Robotics shall send a new one for free and bear the freight out and home. |
| 3-6 months | Customers need to send it back after disassembly and bear the freight out and home; Elephant Robotics shall send a new one for free. |
| ≥6months | Customers need to buy it themselves. |
Structure Parts, including shell parts
| | |
| --- | --- |
| Warranty Period | Warranty Services |
| ≤12 months | Elephant Robotics offers free new components, and customs shall bear the freight. |
| ≥12 months | Customers need to buy it themselves. |