myCobot Pi – Raspberry Pi Powered 6 DOF Collaborative Robot
myCobot-Pi six-axis collaborative robot is a multi-functional and lightweight intelligent robotic arm designed & developed by Elephant Robotics. It belongs to the "myCobot series" products and adopts a Raspberry Pi microprocessor. It is one of Elephant Robotics' core robots for the robot and artificial intelligence education ecology.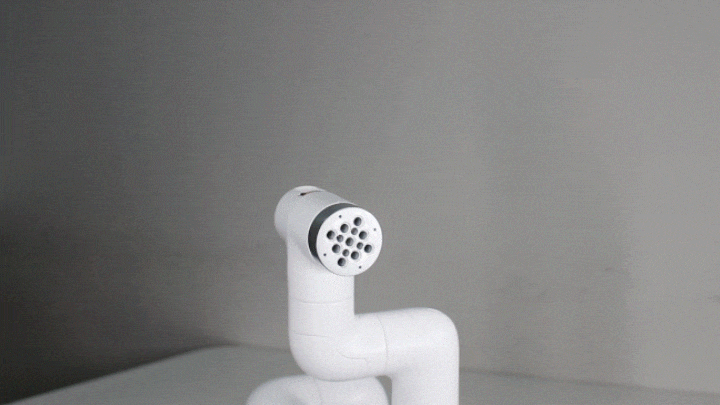 Unlimited potential with Raspberry Pi ecology
Raspberry Pi 4B, 1.5GHz 4-core microprocessor, running on Debian/Ubuntu platform
Support 4 USB, 2 HDMI, standardized GPIO interface
Built-in ROS and Blocky programming
Built-in ROS simulation manipulator operating state, super scalability
blocky visual programming while supporting general Python software interface
Image recognition with multiple end-effectors
It comes with an image recognition algorithm that can work with various cameras.
Independently match accessories such as display, gripper suction pump, etc., realizing more application scenarios.
Specifications
Model: myCobot-Pi
DOF: 6
Payload: 250g
Working range: 280mm
Repeatability: ±0.5mm
Weight: 850g
Power Input: 8V, 5A
Working Condition: -5-45℃
Communication: Type-C
---
Working Range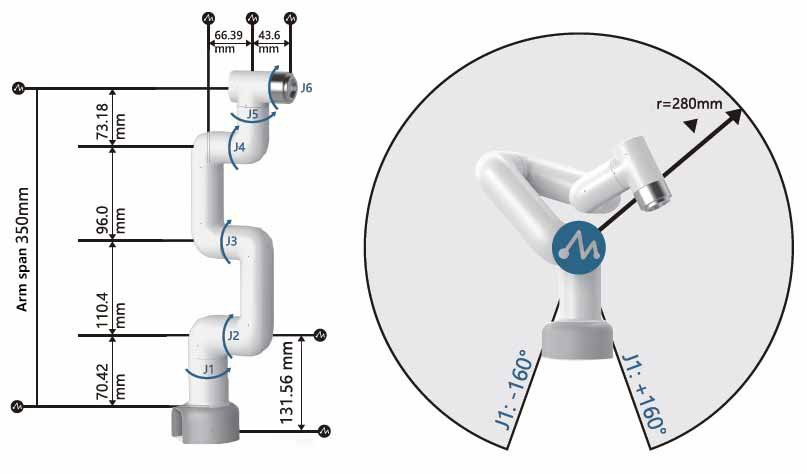 ---
Application
MyCobiota is compact but powerful, can not only be matched with a variety of end effectors to adapt to different kinds of application scenarios but also supports the secondary development of multi-platform software to meet the needs of various scenarios such as scientific research and education, smart home, light industry, and commercial applications.
myCobot can take the bread out of the microwave and put it on the plate—the perfect helper for the studio. myCobot can work as a "third hand" to deliver tools. Simulating industrial robot sorting and handling.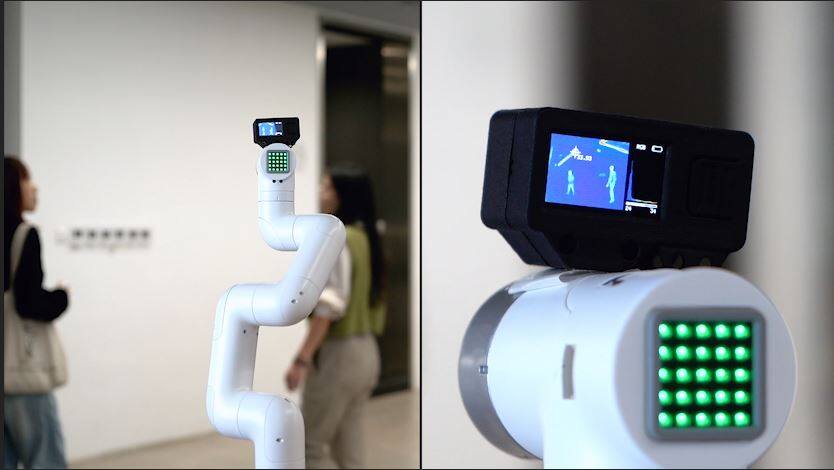 Combined with M5 StickT, an infrared thermal imager, myCobot can sense human body temperature. My studio is a one-stop platform for robots of my robot/mycobiota. The main functions of my studio are:
Update the firmware
Provide video tutorials on how to use the robot
Provide maintenance and repair information (such as video tutorials and Q&A).